Product introductionPurposes:
Used for round barrels' automatic clamp, lift and material discharging from front and back. This machine is typically used for granular solid material transmitting and feeding in pharmaceutical plants, it can be combined with process equipment such as straightening granulator, coating pan, packaging machine, etc. to replace manual discharging and reduce the labor intensity of workers.
product features:
1、The machine hull is manufactured by fingerprint resistant 304 stainless steel, which has the advantages such as its esthetic durability, no dead ends, smooth and easy to clean.
2、Using dustcloth of curtain type in lift arm and clamp arm which makes machine inside isolated with outside without environment pollution.
3、Can suit to clamp for multi specification barrels.
4、Using rechargeable power with DC 24V, the machine can be used in multi-room, multi-environment without restriction from the power supplier and wire.
5、Using light guide frame with light weight, small rub and low noise in running.
6、Using Japan Southern Star casters, it is deft and agile to move without damaging and leaving the traces on the floor.
7、The flexible upright design can be suitable for 2 meters high door and 1.8-2.5 meters high equipment.
8、Can add fall protection device, make slide blocks not slipped off by accident to damage operators.
Outline drawing: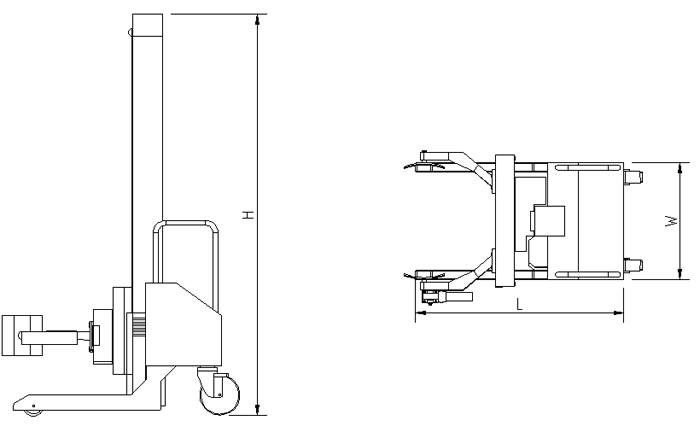 Type

Outline (mm)

Lift Height

(m)

Machine Weight

(kg)

Net Load Weight

(kg)

Total Power

(w)

YTD-100-1500-D

1200

600

2000

1500

120

100

600