Product introduction
Purposes: Used for metal and plastic pallets' lifting and moving, and shuttle barrel lifting and transfer as well for the pharmaceutical enterprise, which reduces the labor intensity of workers. This machine can also used in the explosion-proof area if equipped with explosion-proof motor and electric apparatus.
product features:


1、 The machine shell is manufactured by fingerprint resistant 304 stainless steel, which has the advantages such as its esthetic durability, no dead ends, smooth and easy to clean.
2、 Using dust cloth of curtain type and makes machine inside isolated with outside without environment pollution.
3、 Using imported hydraulic system and anti-aging sealing without oil leaking on site,the machine wears well.
4、 Using rechargeable power with DC 24V, the machine can be used in multi-room, multi-environment without restriction from the power supplier and wire.
5、 Using Japan Southern Star casters, it is deft and agile to move without damaging and leaving the traces on the floor.
6、 Can add fall protection device, make slide block not slipped off by accident to damage operators.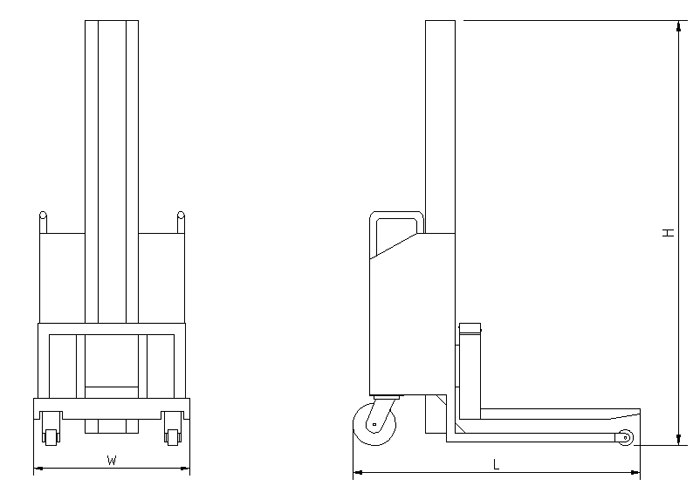 Technology parameters

Type

Outline (mm)

Lift Height

(mm)

Machine Weight

(kg)

Net Load Weight

(kg)

Total Power

(w)

(L)

Length

(W)

Width

(H)

Height

YTY-300-1400-H

1400

720

2000

1400

150

300

800